Recent News
October 2017
Halloween Organ Concert
Our Halloween party on October 28 will conclude with about an hour of scary organ music. This year's concert will feature "Lament" by Frederik Magle—a somber yet strangely moving work, composed in 2009, featuring the darker stops of the organ. You'll hear "Nightmare," a brand-new work by Carlotta Ferrari that lives up to its name. There will be music based on the "Dies Irae" (Day of Wrath) chant from the Gregorian requiem mass and on Psalm 88 ("Thou hast laid me in darkness, in the deep"). On a lighter note, the program will include a "Goblin's Dance," a new selection of "Ghoultide Carols," and a kaleidoscopic "Toccata" by Gordon Young. In addition, Kathleen will sing music from Paul Williams's Phantom of the Paradise. And of course, no Halloween concert would be complete without J. S. Bach's "Toccata and Fugue in D Minor." Come for the party and stay for the concert, which will begin around 5:00 p.m., as darkness fills the sanctuary.
Great News!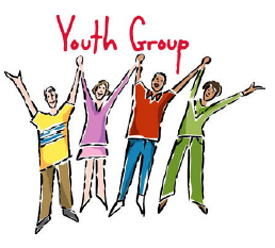 We began an "older young person/youth" Sunday School class in September, and we are seeking anyone who might be interested in sharing the teaching responsibilities. Don Callju met with the kids on the third Sunday in September and will be there are on October 15, but he may be away and need some assistance in other upcoming months. And, as we all know, sharing the work al-ways makes for a lighter load. If you are interested, please con-tact the church office for details!
Update on Hygiene Kits, etc.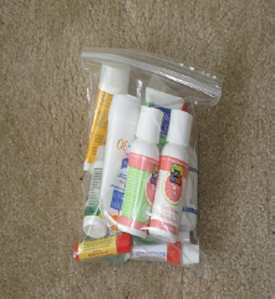 We have had a couple of busy weeks during these summer months. Near the beginning of the school, we were able to take several hygiene items to the Care Center of the Chino Valley Unified School District in order to assist the homeless or nearly homeless student and low income families to start school off right! Next we have taken individual hygiene kits to Hope Partners in Pomona.
Last week, our small group (M & M Groupo) was down a few members, so we invited Donna Pinkernell and Marilyn Mohnike to help us put together 50 hygiene kits to help pre-pare for the Thanksgiving Dinner and the distribution of the kits if needed. Thank you Donna and Marilyn! :)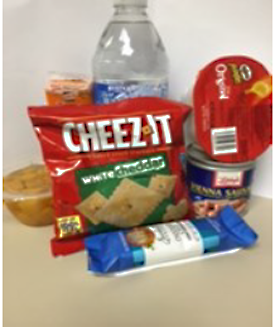 Thank you to our church family for the many donations you brought to us for use in the hygiene kits as well as the food pouches. Now that you have probably returned from your "out of town" adventures or have been shopping in stores like Big Lots, Dollar Tree and/or the 99c store, we are always in need of items for both of these small mission projects. Those items include: combs, shampoo, conditioner, deodorant, toothbrushes, toothpaste, soap and lotion. Many of these items can be purchased for 25c each. Also, any food items that can be used in the food pouches such as fruit cups, pudding cups, chips, cookies, potted meat etc. would be much appreciated.
Presently, we are in need of cases of water and/or packages of toilet paper if you would like to help us with these two items at this time.
Lastly, a very special thank you goes out to the Margaret Mary Catholic Church of Chino who has so graciously helped to fund our efforts in these two small area of local Mission Outreach.
Blessings,
M&M Grupo
Did You Know?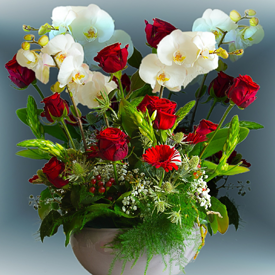 There are all kinds of ways to be involved and give to the church besides attending, tithing, or joining choir or another group. For example, we are often lacking altar flowers. You can bring a beautiful bunch from your own garden, loan/purchase/share a silk flower arrangement (look for sales at Michael's or vis-it "dollar" stores.)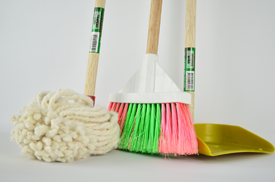 You can offer up some time, such as joining "Grateful Cleaners" who help us cut the cost of custodial services by getting volunteers to clean the sanctuary and church building. There are many behind the scene things to do, so ask!
The Alternative Market — December 10 and 17
The Market is a celebration of Love, Life, and Giving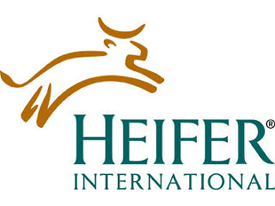 The Market is an occasion for our congregation to do gift shopping for family and friends and at the same time help those in need.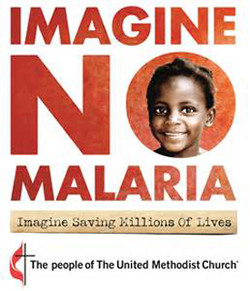 We buy alternative gifts for those in need: anti-malaria bed nets, building materials, farm animals, UMC World Service, David and Margaret Home, Church World Service blankets, handmade crafts and food items. These humanitarian gifts can honor friends and family.

They take the place of commercial gifts that may not be wanted or needed. You can always find the perfect gift for that person who has everything. The Market helps us express God's love for all His children. We can truly become partners with these projects. Watch for information about the projects.
"If you pour yourself out for the hungry and satisfy the desire of the afflicted, then shall your light shine in the darkness…" Isaiah 58:6-8