Recent News
November 2017
Stewardship Campaign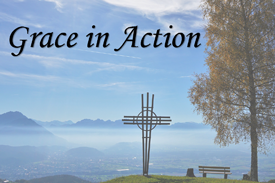 By now you have probably received the first of two stewardship letters we are sending out for our 2018 campaign — Grace in Action. As the letter states, we are fortunate to have been "gifted" our worship home. We did nothing to merit this wonderful facility. Instead, our predecessors in the faith sought to offer it to each succeeding generation as their gift. Indeed, they felt it their mission and ministry to create a place for the congregation to worship, study, and fellowship together — a place to be the people of God in the greater Chino Valley area.
There is a wonderful quote in the Steven Spielberg film, Amistad. The characters, Cinque and John Quincy Adams are speaking about going before the Supreme Court to plead the Cinque's case. Cinque assures Adams that they will not be going alone. He says, "I meant my ancestors. I will call into the past, far back to the beginning of time, and beg them to come and help me at the judgment. I will reach back and draw them into me. And they must come, for at this moment, I am the whole reason they have existed at all."
"…for at this moment, I am the whole reason they have existed at all." So, now members and friends of the Chino United Methodist Church, the task of being the people of God in the greater Chino Valley area has been handed down to us. At this moment, we are "the whole reason" that this congregation was planted, thrived, and continues to minister.
I urge you to think of what this congregation – this group of otherwise unrelated people — has meant to you over the years. Or, to consider the time you have spent in worship, study, or fellowship here throughout your life. Can you imagine not having been here, not having shared the experience with your family and friends, not having this congregation?
As you prayerfully consider the level of your support to the Chino UMC in 2018, please ask yourself: What will we leave to those who follow in our footsteps?
Hygiene Kits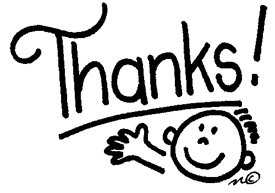 Dear Judy and Paul McConnell,
Thank you so much for taking the time to gather and deliver hygiene items to our Chino Community Car Closet. It is because of caring individuals such as yourself and the rest of the Chino United Methodist Church family, that we are able to assist local families and students through times of struggle. We greatly appreciate it!
Thank you!
HOPE Family
(Received from Chino Valley Unified School District)
Choir News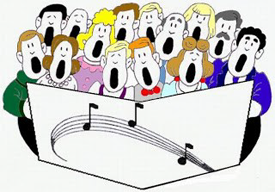 The CUMC choir warmly welcomes two new members — Michele Houska, soprano and Marcos Torres, bass.
The choir meets Wednesday evenings from 7:30 to 9:00 in the sanctuary, beginning rehearsals with exercises to promote vocal health and skills. We then work on learning and refining anthems, several weeks in advance, to coordinate with scripture readings, themes, and the liturgical church year. This dedicated group enjoys friendship and bonding, while offering inspiration and beauty to the worship services.
Carole Schuricht
Choir Director
All Church Thanksgiving Dinner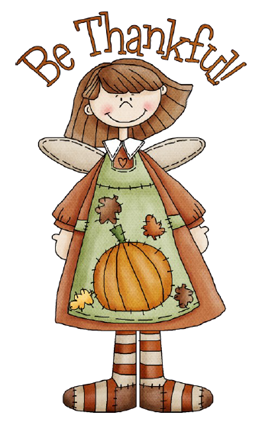 On Sunday, November 19th, we will be having our Annual All Church Family Thanksgiving Dinner. The event will begin right after church. Please bring a dish to share and your own place setting. A sign-up sheet will be on the Adult/Family Bulletin for help with bringing turkeys (defrosted) that will be cooked that morning at the church, mashed potatoes, gravy and dressing. The rest will be supplied. Any assistance with clean-up afterwards will be much appreciated.
Thank you in advance for all your help with this event.
Peace,
Adult & Family Ministries
11th Annual Community Thankgiving Day Dinner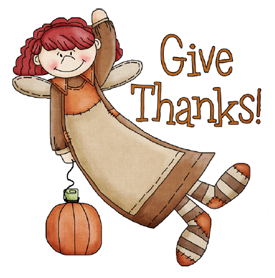 For the 11th straight year, our church will be presenting a community outreach meal from 10:00 am to 4:00 p.m. on Thanksgiving Day, Thursday, November 23rd. The special Thanksgiving meal is offered free to anyone who wants to come! It is a wonderful time to get to know our neighbors and to share the love of God.
Much is needed from our church family to pull this off. Dan Bentley is again leading this very special community outreach effort and he is anxious to hear from you. If you are able to provide any of the donation items (see list below) and/or volunteer to help in preparation before Thanksgiving Day, on Thanksgiving Day, or cleanup following the Thanksgiving Dinner, give Dan a call. All hands are needed for this rewarding community support effort.
Thanksgiving Day list of needed items:
Turkeys - cooked or uncooked
Canned corn (#10 cans)
Canned green beans (#10 cans)
Packaged dressing mix
Packaged mashed potatoes
Cranberry sauce (canned)
Packaged gravy
Dinner rolls
Pies
P.S. We will also take any leftover Halloween candy!
With the food items, please stick to the list, as we are preparing and serving lots of meals.
Should you have any questions or suggestions, please call Dan at (909) 717-7774 or email him at dbentley60@aol.com or call the church at (909) 628-1107 or email the church at chinoumc@yahoo.com