Staff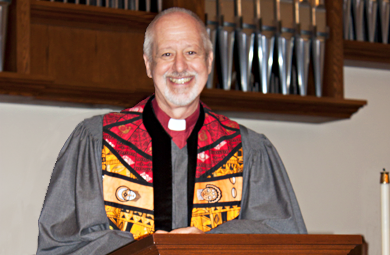 Pastor: The Rev. Matt Seargeant
RevMatt@chinoumc.org
The Rev. Matt Seargeant is a passionate preacher, inviting his listeners to think along with him each Sunday. He brings an understanding of progressive theology into the pulpit and is willing to discuss faith with anyone who asks. In addition, he loves to teach, regularly holding study sessions. He believes that religion and faith shouldn't be boring or dull and brings a sense of spontaneity and fun to his ministry. Matt and his wife, Lori, are avid baseball fans, the Dodgers being their favorite team. He enjoys Disneyland with his grandchildren, photography, travel, learning, doing crossword puzzles with his daughters, and having fun.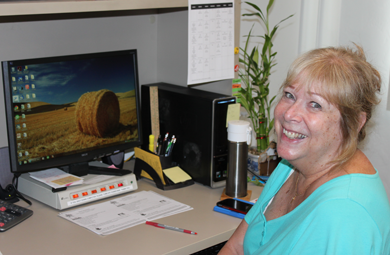 Office Administrator: Marcia Pine
office@chinoumc.org
Marcia joined the staff as church secretary/office administrator in April 2012. As Marcia grew up at Chino UMC, it was a like coming home. She enjoys the many opportunities to work with her church family. Marcia has continued the "Christmas Baking Tradition" begun by her mother, Barbara, sharing treats with her family and friends every year. Marcia tries to read a new book each month and is always working on a knitting project for a new baby or friend.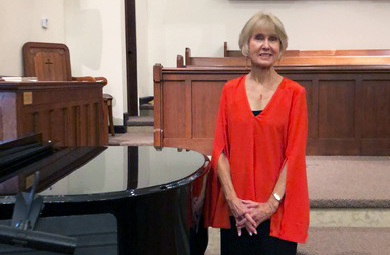 Choir Director: Carole Schuricht
Carole Schuricht has been the director of the Chino UMC Choir since 2001. She holds a B.A. in Music from California State University, Los Angeles, with extra work at California State University, Fullerton. She has taught piano and voice to many private students. In addition, she sings with the Mountainside Master Chorale. The Chino UMC Choir sings a wide variety of music and participates in choir festivals, as well as hosting concert for the Musicians Club of Pomona Valley.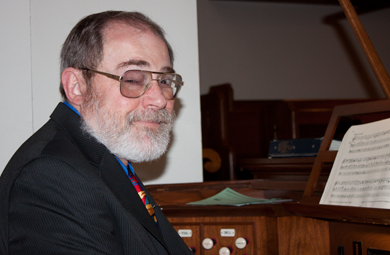 Organist/Pianist: Robert Phillips
Robert Phillips has served Chino United Methodist Church as organist/pianist since January 1, 2012. His piano studies began at age 5. He switched to the organ at age 13, secured his first church organist position the following year, and has served various congregations in the Inland Empire continuously since then. He earned a bachelor's degree in music from the University of California, Riverside, in 1977, with emphasis in composition, organ, harpsichord, and carillon. He has a "day job" with the Riverside Police Department and plays keyboards in Dawn's Highway, a Doors tribute band. He lives in Riverside with his wonderful wife Kathleen, several cats, and a houseful of books and keyboard instruments.
Church Leaders
| | |
| --- | --- |
| Lay Leader: | Jennifer McDermott |
| Church Council: | Terry Moffitt |
| Trustees: | Margaret Hogarth |
| Finance: | |
| Financial Secretary: | Stan Dack |
| Staff-Parish Relations Committee: | Carol Adams |
| Adult and Family: | Judy and Paul McConnell |
| Outreach and Nurture: | |
| Social Concerns and Mission (SAM): | Marilyn Mohnike |
| Worship: | Kathleen Phillips |
| United Methodist Women: | Wendy Waters |
| United Methodist Men: | Steve Adams |
| Treasurer: | Mac Brazelton |
| Boy Scout Rep: | Larry McFarland |